Puget Sound Arts & Social Justice 
Mixer + Panel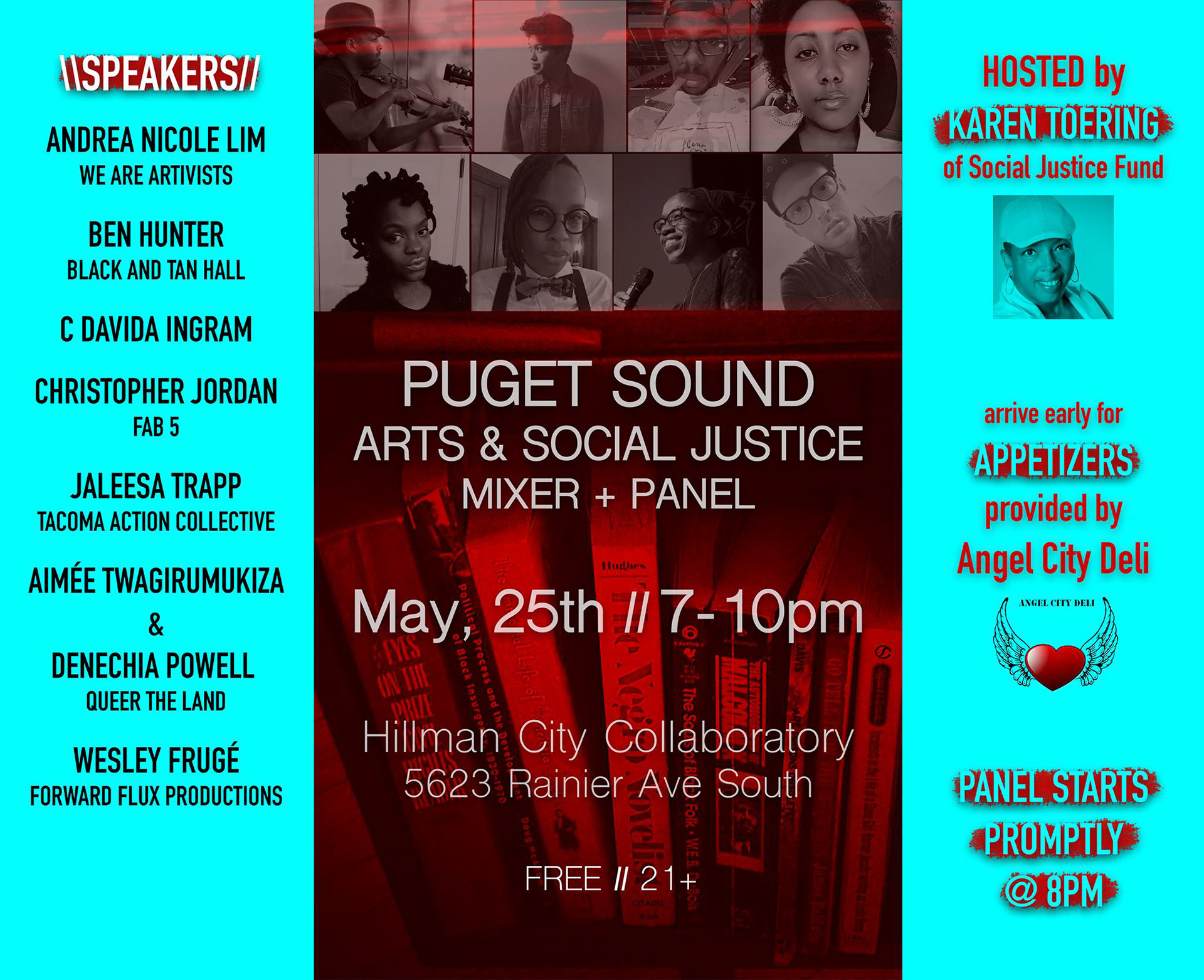 Groundswell brought together a few influential leaders in arts and social justice whose work grapples with such questions as "How do we liberate ourselves from the constant threat of erasure and displacement? Who are our cultural representatives? What would it take to thrive as a network of creatives and leaders whose responsibility extends beyond making art?"
"With StasTheeBoss of Thee Satisfaction DJ'ing through the night, Hillman City welcomed 2017 from its newest gathering spot, Black & Tan Hall. The venue hosted the 2nd Annual Midnight Mecca New Year's Eve Ball, which centered Seattle's queer and trans people of color (QTPOC), and also served as the hall's grand opening celebration." 
"I just want to say that the vibe and overall everything for the event had this at home feeling that is not easy to come by in Seattle. I really hope you keep doing events cause we need more healing spaces like the one you built on Wednesday. I'd love to work with you again and if you want to bring Be Steadwell back Gabe Teodros and I would be down to help bring a larger crowd, plan etc. thank you!!"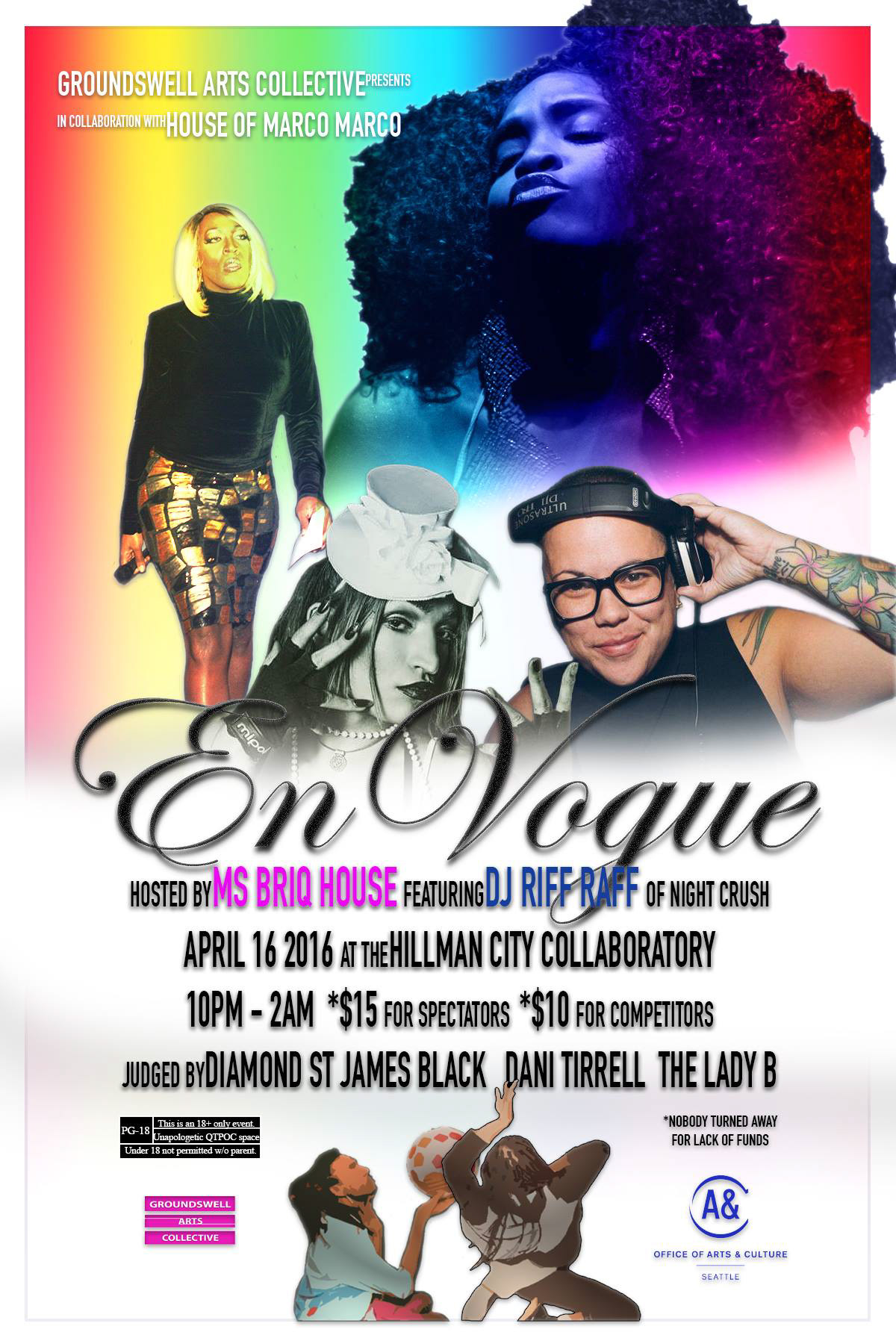 "Everybody was so nice and brought it so hard, my heart is full. For the first time ever, Seattle and Portland are going to be holding down monthly battles, this is just the beggining of the future of a strong Vogue community in the North West and I support it 100%" 
Midnight Mecca New Years Ball
"Thank you again for this event and creating this space to build our community and honor Ball culture which is a very important part of our QTPOC LGBTQ culture. I was so happy to come into this space of amazing other QTPOC and meet and learn of other voguers here in seattle that I never knew were there and I really felt that last night I had finally found my community and in a sense it felt like home and I felt a very welcoming sense of family and support which Is something I have been searching for, for a long time."